Payment Guidelines

Registration Fees
Please follow the payment instructions carefully.
The registration fee for delegates includes:

admission to the conference
conference material including conference bag, final program and CD-Rom with proceedings
daily tea/coffee, breakfast and lunches
social programme and technical tours
The registration fee for accompanying persons only includes the social programme. Tutorials are provided at an additional cost. The delegate fee for one tutorial is $200 including tax, and for students $50 including tax. After registration you can pay with visa, master card or ATH of Banco Popular for Puerto Rico resident.
Registration Fees
(including tax)
Paid up to
April 22, 2008

Paid from
April 22, 2008

On site fee

---

Registration Fee

$750
$850
$950

Student

$350
$400
$450

Accompanying person Fee

$200
$225
$250
PMAPS 2008 Tutorials (Can Select Only One)
1. Reliability Evaluation of Electric Power Systems
by Dr. Roy Billinton

Tutorial description: This seminar will first briefly introduce some of the basic probability concepts used in the reliability assessment of electric power systems and then focus on the reliability evaluation of generation, transmission and distribution systems. The utilization of both analytical techniques and Monte Carlo simulation will be presented. The reliability information requirements to support both predictive and past performance assessments of load point and system reliability will be illustrated using Canadian utility data. The seminar will also illustrate the extension of conventional reliability indices to value based reliability assessment incorporating customer interruption costs.

About the presenter: Dr. Billinton has provided consulting services to virtually all the major Canadian electric power utilities and to many other organizations around the world. Over 100 individual utility courses dealing with power system reliability evaluation have been presented.
Dr. Billinton has authored or co-authored eight books on reliability evaluation and over 775 papers on power system reliability evaluation, economic system operation and power system analysis. Dr. Billinton is a Fellow of the IEEE, the EIC, the United Kingdom Safety and Reliability Society and the Royal Society of Canada. He is also Chairman of the Canadian Electrical Association, Consultative Committee in Outage Statistics and a Professional Engineer in the Province of Saskatchewan.

2. Sensitivity and Conditioning Analysis of Parameter Estimation Problems for Energy Processing Systems
by Dr. Miguel Vélez-Reyes

Tutorial description: Dynamic models for electric energy processing devices and systems derived from basic principles of physics often contain parameters whose values cannot be accurately predicted theoretically and are estimated from measured data. In many instances, the resulting physical models have a large number of parameters which can not be reliably identified from operating records. In other instances, restrictions in the type of inputs that can be applied to a particular system or device might result in data that does not contain rich information about all model parameters. In both cases, we can not accurately estimate all model parameters using the available data, which results in a parameter estimation problem that is ill-conditioned. Ill conditioning implies that the computed estimates are very sensitive to perturbations in the input data due to sensor noise or the computation process and therefore ill-conditioning might render results from the estimation algorithm in many instances useless even though the model is identifiable.

In this workshop, we present methodologies to quantify the local conditioning of individual parameters in a parameter estimation problem using componentwise condition numbers. We also present two methodologies to extract useful parameter estimates. In the first methodology, we show how to handle ill conditioning using the subset selection method where a subset of parameters is fixed to prior values and the remaining parameters are estimated from the data. We show how by using the Jacobian of the model we can determine the number and which parameters that can be estimated in a well conditioned fashion. The other method is based on application of the Tikhonov regularization method to the full parameter estimation problem. Examples using estimation of parameters for synchronous generator and inductions motor are used to illustrate the different concepts.

About the presenter: Miguel Vélez-Reyes received the B.S.E.E. degree from the University of Puerto Rico at Mayagüez (UPRM), in 1985, and the M.S. and Ph.D. degrees from the Massachusetts Institute of Technology, Cambridge, in 1988, and 1992, respectively. In 1992, he joined the faculty with UPRM, where he is currently a Professor at the Electrical and Computer Engineering Department. He has also held internship positions with AT&T Bell Laboratories, Air Force Research Laboratories, and the NASA Goddard Space Flight Center. His teaching and research interests are in the areas of modeling, identification and control of dynamic systems and remote sensing using hyperspectral imaging. He has over 70 publications in journals and conference proceedings and contributed to 2 book chapters. He is Associate Director of the Center for Subsurface Sensing and Imaging Systems and Campus Coordinator for the Center for Power Electronic Systems, both are NSF Engineering Research Center led by Northeastern University and Virginia Tech respectively. In 1997, Dr. Vélez-Reyes was one of 60 recipients from across the United States and its territories of the Presidential Early Career Award for Scientists and Engineers from the White House. In 2005, Dr. Vélez-Reyes was inducted in the Academy of Arts and Sciences of Puerto Rico. He is a senior member of the IEEE where he has held many posts such as president of the IEEE Western Puerto Rico Section, and Latin America representative to the IEEE PELS AdCom. He is a member of the Tau Beta Pi, Sigma Xi, and Phi Kappa Phi honor societies.

3. Life Time Estimation for Electric Power Components
by Dr. Lina Bertling

Tutorial description: The electric power system is a complex system with a constant requirement on system availability. High level of system availability is however costly for the electric power system managers, which would be reflected in tariffs for the power supply customers. It is therefore required to balance between system availability and required costs. One tool for handling this balance is maintenance management. Maintenance could either be performed before a failure event, i.e. preventive maintenance (PM) or after a failure event i.e. corrective maintenance (CM). An optimal plan for the maintenance management depends on which activities to perform, for which components, and at what time. An approach for finding this optimal plan has been developed at KTH, which is the so called Reliability Centred Asset Management (RCAM) approach. RCAM involves three stages which are; (1) identify the component/-s which are critical for the system reliability, (2) make reliability models involving the effect of PM for critical components, (3) make a cost and benefit analysis comparing different alternative maintenance plans. The second stage involved making component reliability models trying to predict reliability behavior and the possible impact by PM.

This presentation will give an introduction to the RCAM. It will focus on the second stage of the approach, and specifically show on life time estimation of electrical power components. Life time estimation is one approach for predicting reliability expressed in remaining life. The presentation will show on practical examples, with experience data for electric power system components.

About the presenter: Dr. Lina Bertling is Assistant Professor at KTH School of Electrical Engineering, in Stockholm Sweden. From summer 2008 she will be Research Director at Svenska Kraftnät, i.e. the Swedish National Grid. She received the Ph.D. in Electric power systems in 2002, and was a visiting postdoctoral student at the University of Toronto, associated with Kinectrics Inc. during 2002/2003.

Her research interests are in; reliability assessment and modeling, and maintenance planning for electric power systems and equipments. She was the general chair of the 9th International conference on probabilistic methods applied to power systems (PMAPS) in Stockholm, in 2006.

Dr. Bertling is the secretary of the IEEE Sweden Section, and the IEEE PES Subcommittee on Risk, Reliability, and Probability Applications (RRPA), and involved in several IEEE activities including organizing a tutorial on asset management for the IEEE PES GM in Tampa 2007. She is reviewer for several journals, and is engaged as an evaluator by the EU commission. She is a member of the Royal Swedish Academy of Engineering Sciences, and the Industrial Research Group during 2007-2009.
Students
Participants applying for student fees should include proof of their student status. Send a photocopy of the university identity card to PMAPS 2008 Administrative Support: 1-787-832-2485.
Press
Fully accredited members of the press are invited to attend the conference. Applications for media participants should include a copy of their official media accreditation and a completed registration form. Members of the press are invited to attend all technical sessions.
Confirmation
In order to receive confirmation of registration on e-mail, please make sure to indicate the e-mail address on the registration form. Registrations and events will be confirmed when PMAPS 2008 Administrative Support has received the payment. Hotel registration must be confirmed directly with the Rincón of the Seas Hotel. For payment details, please see further down. Registration for events, which are included in the registration fee, must also be marked on the form, in order to obtain a ticket.

Payment Details
The conference Administrative Support will not be responsible for identifying funds transferred directly into the account when the name of the participant or invoice number is not mentioned, nor will the conference Administrative Support accept charges of bank fees associated with the transfer. Payment should be made in advance using Visa or Mastercard. Please indicate card number and expiry date on the registration form.

We are not able to accept personal checks, company checks or Eurocheques.
Delegates, who have made late payments, should bring a proof of payment to the conference.
Alterations
Alterations to your registration must be made in writing and sent to PMAPS 2008 Administrative Support by fax, post or e-mail.
Change of person
Should you be unable to attend, you will be given the opportunity to send a colleague in your place. An administration fee of $50 including tax will then be charged.
Cancellations and Refunds
Cancellation of Registration
Notification of cancellation must be made in writing and sent to PMAPS 2008 Administrative Support. Cancellation of registration will be accepted until April 11 2008, up to which date the total amount will be refunded less $50 including tax for administrative expenses. For cancellations made after April 11 2008 we regret that no refunds can be made.
Cancellation of Hotel Reservation
You must contact Rincón of the Seas Hotel directly and follow their policy.


On-site Registration in Rincón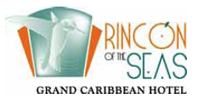 On-site registration will start May 25 at 17.00 (5.00 pm). The registration desk and conference secretariat will be located at the Rincón of the Seas Grand Caribbean Hotel lobby and will be open during the conference.

Conference Hotel Rates

$120 untill april 11, 2008. Subject to availability. For reservations or more information call at Tel. 787.823.7500 • Fax 787.823.7503

Rincón of the Seas-Grand Caribbean Hotel features 112 guestrooms, most with private balconies overlooking the Caribbean Sea, the swimming pool, or our exotic gardens. Blue and green are the colors that predominate in our tropical Art Deco interiors. Four room categories are available: Deluxe, Deluxe Oceanview, Beach Cabana and Art Déco Suite. (Hotel Link)



| | |
| --- | --- |
| Activity | Deadline |
| Submission of full papers | January 21, 2008 |
| Final notification of acceptance | March 25, 2008 |
| Submission of final papers | April 18, 2008 |
| Conference | May 25-29, 2008 |